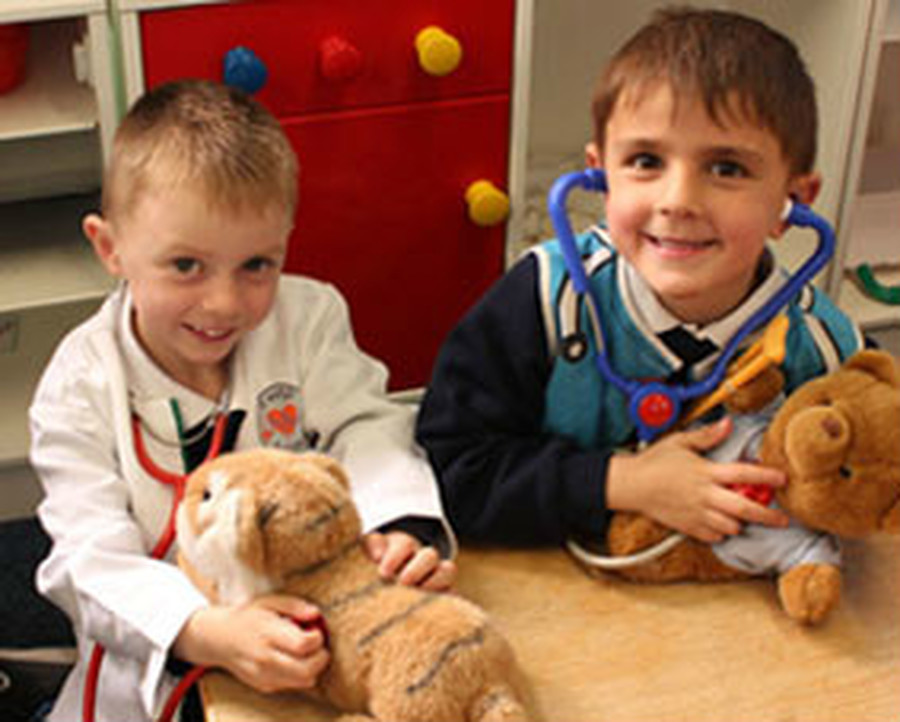 Admissions Timetable 2021/2022



National closing date for year 7 application

31 October 2021

Opening of reception and junior application round

1 November 2021

National closing date for reception and junior applications

15 January 2022

National offer day for year 7 applications

1 March 2022

National offer day for reception and junior applications

16 April 2022
We are delighted that you are considering sending your child to Morley Victoria Primary School. To learn more about our school, please have a read of our School Prospectus - you can find a link to this in the blue boxes to the left of this page. In the same section you will also find a link to our Virtual Tour. Please, take a look round!
Below are links to the Leeds Admissions Policy for entry into Reception; and to our Nursery Admissions Policy. You can also find advice about applying for Secondary School places.
We have also included some good advice about how to access a place for children in Years 1 to 6. Please read the policies and procedures very carefully. If you would like any help or advice or to look around our school, please contact us to arrange an appointment - our number is 0113 2535253.
Entry into Nursery
Here at Morley Victoria we have designed our own Nursery Admissions Policy which is in-line with that of Leeds City Council school admissions procedures. We will allocate places to families based on this policy. Please contact Mrs Davies in the school office if you would like to put your name down on our waiting list. We offer both 15 and 30 hour places. In order to claim 30 hours of free child care, we will require a 30 hour code. For more information please go to: https://www.gov.uk/apply-30-hours-free-childcare or the HMRC website to check eligibility or ask to speak to our school Business Manager who will be able to offer advice. We will offer places as early as possible, usually around February/March time to secure places. If your name is on the waiting list, someone will be in touch.
We will arrange for staff to come out to do a home visit so we can get to know you a little better and you will be invited to come for a short 'stay and play' session where you can learn more about what happens in Nursery and the children can have a wonderful time. The more information we have about the children in our care, the better, so please do talk to staff if you have any concerns about your child's development. This will help us to know how we can best cater for their needs.
Entry into Reception Class
Leeds City Council will know that you have a child who is approaching school age via your Council Tax and Census information. They will send you a letter to tell you when it's time for you to apply. If you wish to find out which your nearest school is, please contact Admissions at Leeds City Council (0113 222 4414), they will be able to answer all your questions. They will also set a deadline for when applications must be received. If you apply later than this deadline then the Council will allocate you a school - this can be a school some distance from your house so we strongly advise that you apply on time and complete the full list of schools you would like to apply for. If you only put one school on the list and this is not your nearest school, you may not be allocated a school near to your home address.
Parents / carers are usually asked to complete preference forms in the Autumn of the year before the child starts school. Places are usually allocated by the Council (not the school) in April – we have a maximum intake of 60 children. Following this stage, some families choose to appeal if their choices have not been met. The Council will provide details of how you can do this when they make their school offer to you.
We have one intake each year into Reception, this is at the start of the Autumn Term. Reception pupils are normally admitted to school in the September following their 4th birthday. Prospective parents/carers are most welcome to make an appointment to look around our school.
Once we know our exact intake, we begin the process of ensuring every child's entry into school is happy and relaxed. In the Summer Term before the September start, parents/carers come to an Open Evening with their children to find out more about how we work and ask any questions they might have. This meeting also gives families the opportunity to meet and talk with the Reception class teachers and other support staff. Soon after, children are invited to visit the Reception class for short visits. Before starting school (if your child has not attended our Nursery), each child is visited at home by our Reception staff.
If you would like a place in Reception out of what is referred to as 'the normal round' of admissions in September, please contact the school office or Leeds Admissions and request an In-Year Common Preference Form (ICPF) and request that your name be put on our waiting list. If a place becomes available we will consult the list (ordered by the Council) and offer places from the top.
Entry into Years 1-6
Parents / carers of older children who wish to move schools, or those moving into the area, are welcome to make an appointment to visit the school and to discuss admissions with the Headteacher. Unlike admission into Reception, an application for a place can be dealt with directly by us. You should use the In-Year Common Preference Form (ICPF) to apply to us and other local schools. We will send this off to the Leeds Admissions Team to be processed and you will appear on our waiting list. This is checked weekly and then we can confirm with you in writing whether we can offer a place. If we are unable to offer you a place we will give you the reasons why, we will also offer you the right to appeal this decision and share with you what you must do next. Places will be offered from the top of the list which is ordered by the Council.
Fair Access
If you believe your child is eligible for Fair Access, please let us know. The more detail you put down on the ICPF, the better. There is a separate form to complete if your child meets any of the criteria. The Fair Access Criteria is set out below:
Children from the criminal justice system

Children returning from Pupil Referral Units who need support to be reintegrated into mainstream education

Children who have been out of education for two months or more

Children of Gypsies, Roma, Travellers heritage

Children who are refugees and asylum seekers

Children who are homeless

Children with unsupportive family backgrounds for whom a place has not been sought

Children who are carers

Children with special educational needs (but without an Education, Health and Care Plan)

Children with disabilities or medical conditions

Children with less than 85% attendance

Children whose behaviour has resulted in extensive support strategies/personalised intervention being implemented and/or who are at risk of being permanently excluded

Children who have been permanently excluded

Active intensive agency involvement

(Please note that a referral to an agency does not constitute active involvement).

Children returning from Elective Home Education
Oversubscription
As the school was oversubscribed on offer day last year (there were more applications than there were places available, 77 people requested us as their first choice), places were offered in line with the admissions policy as follows: 1 child in public care or fostered under an arrangement made by the local authority or children previously looked after by a Local Authority, 1 child with and Educational Healthcare Plan, 1 child was offered a place under priority 1a. 23 children who had a brother or sister at the school (priority 2) were offered a place. 23 children were offered a place because the school was their nearest (priority 4) and furthest allocation distance under this priority was 0.377 miles away. 12 children were offered a place although the school was not their nearest (priority 5) the furthest allocation distance under this priority was 0.686 miles away.
As a school we have an admission limit of 30 children per class and 78 part time places in the Nursery - this is due to the size of the classrooms, Safeguarding and Health and Safety measures that are in place and to ensure that we do not prejudice the education of our children by having class sizes that are unmanageable. We will admit children over this number at the request of the Local Authority.
Appeals
If you are not offered a place at Morley Victoria upon your request then you do have the right to appeal this decision. You will be able to present your case in front of an independent panel of professionals and the school will present their reasons for refusal at this same meeting. The decision of this panel is final. Details of appeals can be found on any letters that we send you when your name appears on our waiting list which is checked on a weekly basis.